Sustainable development
We put our business in citizen behaviour taken into account, for us and for future generations, respect the resources and services we provided the nature and society.
Assessment CAP 26000
This reflects the approach of continuous improvement worn for many years by a man risks associated with our activities in order to limit the impact for future generations.
We are attentive to our environment and the actors of the development of employment and our territory, focusing on the win-win partnerships with our customers, our suppliers, and all of our stakeholders.
work's conditions (rating of 4.0/5)
respect and protection of environment (3.8/5)
consumer issues (3.6/5)
governance (3.5/5)
community and local development (3.3/5)
Human rights (5/3.1)
loyalty of practices (3.0/5)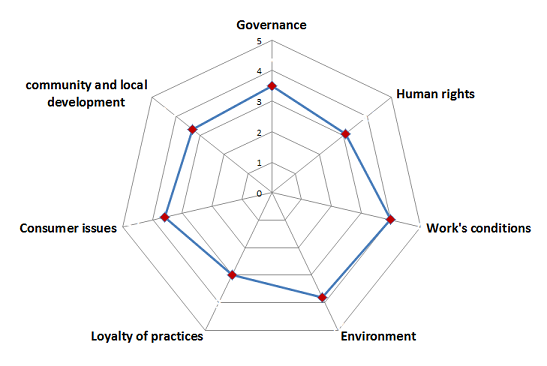 Concretely
Environnemental, social levels, and beyond enterprise
Water resource
Energy saving
Reducing wastes
Waters treatment
Carbone footprint
Societal engagement